Blockchain in the Supply Chain Expert Fugate Joins Cold Chain Industry Scientific Advisory Council
Arlington, VA (13 November, 2019) – The World Food Logistics Organization (WFLO), a Core Partner of the Global Cold Chain Alliance (GCCA), is pleased to announce that Dr. Brian Fugate, Chair of the Department of Supply Chain Management and Oren Harris Endowed Chair in Transportation at the University of Arkansas Sam M. Walton College of Business has joined its Scientific Advisory Council. On the importance of blockchain in the cold chain Dr. Fugate says, "Our research revealed that cold chains tend to be the initial supply chain sand box for experimenting with blockchain.  Indeed, one of the biggest values of blockchain is the potential for end-to-end transparency and traceability to streamline the delicate and complex challenges of cold chains."
The WFLO Scientific Advisory Council (SAC) is an eminent group of food scientists, logistics, and packaging experts from around the world. The SAC is the preeminent source of cold chain technical information related to the refrigerated operations and the delivery of safe, high quality food and other products to consumers around the world. The council provides cutting-edge research and advice to members of the Global Cold Chain Alliance and its Core Partners. Currently, there are 15 scientists that comprise the SAC, which can trace its roots back to 1943 as part of The Refrigeration Research Foundation (TRRF), which published the first Commodity Storage Manual in 1951.
About Dr. Fugate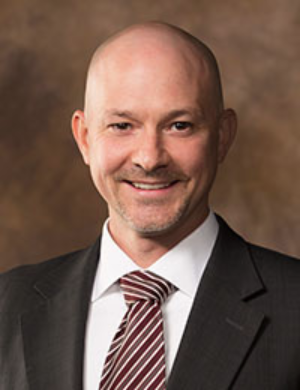 Brian Fugate (PhD University of Tennessee) is the Chair of the Department of Supply Chain Management and Oren Harris Endowed Chair in Transportation at the University of Arkansas Sam M. Walton College of Business, MIT Fulbright Senior Research Scholar, Co-Editor-in-Chief of the Journal of Supply Chain Management , and co-author of The Blockchain Toolkit: A Supply Chain Manager's Guide to Understanding and Implementing Blockchain and Operations and Supply Chain Management: Enhancing Competitiveness and Customer Value.   Prior to his Ph.D., Dr. Fugate worked in worldwide transportation and logistics, supplier development, and industrial engineering in the airline, consumer packaged goods, and automotive industries, and has since worked with over 60 companies advance towards world-class demand and supply chain management.  Dr. Fugate has received multiple awards for innovations in teaching and learning, including AACSB's Innovations That Inspire Award .
Brian's research focuses on advancing the scholarship and practice of strategic, global integration of demand and supply and sustainability across the food supply chain.  Dr. Fugate has over 50 publications including articles in academic journals such as the Journal of Business Logistics, Journal of Supply Chain Management, Academy of Management Journal, Journal of Operations Management, Decision Sciences, International Journal of Physical Distribution and Logistics Management, International Logistics Management, International Journal of Production Economics, International Journal of Production Management, and Journal of Marketing Relationships .
To see a list of all WFLO members, please visit https://www.gcca.org/wflo/wflo-scientific-advisory-council .
###
Contact : Cathy Lada, Director, Marketing & Communications, clada@gcca.org , +1 703-373-4300
About the Global Cold Chain Alliance
Comprised of its Core Partners, including the International Association of Refrigerated Warehouses (IARW), the World Food Logistics Organization (WFLO), the International Refrigerated Transportation Association (IRTA), and the Controlled Environment Building Association (CEBA.) The Global Cold Chain Alliance (GCCA) represents all major industries engaged in temperature-controlled logistics. GCCA unites all partners to be innovative leaders in the temperature-controlled products industry.