GCCA Merger

International Association of Refrigerated Warehouses & International Refrigerated Transportation Association to Formally Become Global Cold Chain Alliance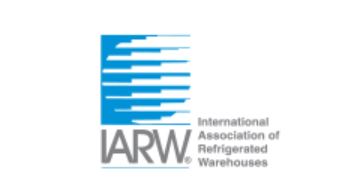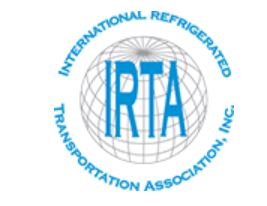 ---
How is GCCA currently operating and how does this merger change operations?
The Global Cold Chain Alliance ( GCCA ) currently serves as an umbrella to unite all partners to be innovative leaders in the temperature-controlled products industry. Comprised of its Core Partners, including the International Association of Refrigerated Warehouses ( IARW ), the World Food Logistics Organization ( WFLO ), the International Refrigerated Transportation Association ( IRTA ), and the Controlled Environment Building Association ( CEBA ), GCCA represents all major industries engaged in temperature-controlled logistics.
Moving forward, IARW and IRTA will operate as GCCA with Warehouse and Transportation membership categories. WFLO and CEBA will continue to be partners of GCCA operating as separate entities. 
When will IARW and IRTA officially operate as a merged entity?
The associations will continue to operate as currently structured through 2022, with the new association to be launched January 1, 2023.
What will this new GCCA offer the industry?
Consolidating into GCCA will provide greater strength and resilience to all three organizations – GCCA, WFLO and CEBA. This new structure will improve our advocacy and promotional messaging surrounding the industry, will improve collaboration among our core partners, will simplify operations from an international standpoint, and will create one true united "voice of the cold chain."
What happens to my membership(s)?
IARW and IRTA dues amounts will be unchanged but will now be billed as "GCCA Warehouse" dues, "GCCA Associate" dues, and "GCCA Transportation" dues. Membership dues for CEBA and WFLO remain unchanged.
Does this merger impact the World Food Logistics Organization (WFLO) or Controlled Environment Builders Association (CEBA)?
No. Both WFLO and CEBA will continue to be partners of GCCA operating as separate entities.  
What will the new governance structure look like?
The structure is still being finalized but most likely the Executive Committees of IARW and IRTA will form the new GCCA Board, and all other current members of the IARW and IRTA Boards will become warehousing and transportation task force members. CEBA and WFLO will continue to have their own boards.
What if I have additional questions?
Discussions regarding the merger will be hosted at the IARW-WFLO Convention in October. If you have questions you would like addressed immediately, please email email@gcca.org .