IACSC Changes Name to Controlled Environment Building Association (CEBA)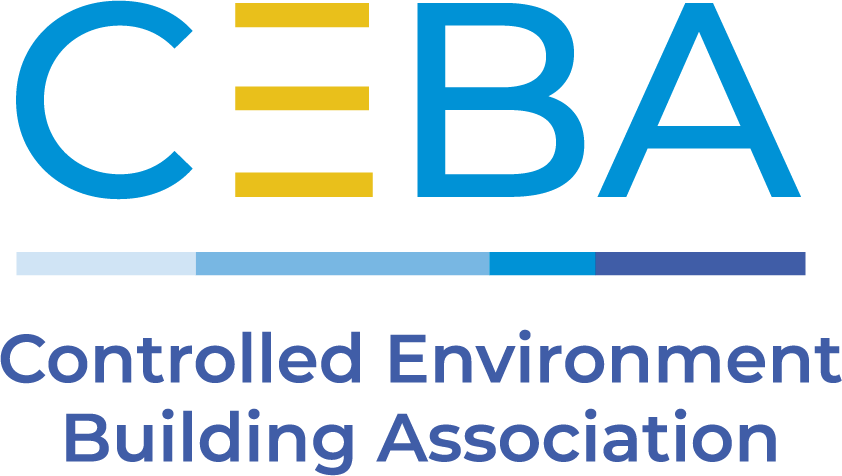 In an effort to better align with a changing industry and the expanding expertise of its members, the International Association for Cold Storage Construction (IACSC), a Core Partner of the Global Cold Chain Alliance (GCCA), announced that the 40-year-old trade association has transitioned to a new name - the Controlled Environment Building Association (CEBA).
CEBA's mission is to represent the expert builders who specialize in the design and construction of controlled environment buildings, including cold storage warehouses, food processing facilities, clean rooms, pharmaceutical facilities, and foodservice and retail distribution centers.
"Our new name reflects the full scope of what our members specialize in, and that is the design and construction of controlled environment facilities" said Tim Nguyen, Regional Vice President of ESI Group USA, and Chairman of CEBA. "CEBA members have the expertise and experience in designing and building facilities that take into account product integrity, quality, and safety. Our breadth of expertise provides a full service to our global cold chain network; consisting of retailers, foodservice, third-party logistics, and processors.
CEBA members unanimously voted to approve the new name during the annual CEBA Conference & Expo held November 7-9 in Las Vegas. This year's conference brought together more than 280 leaders and innovators in the controlled environment building industry.
The association was founded in 1978 as the "National Association of Cold Storage Insulation Contractors" to represent specialty vapor barrier insulation contractors. In 1987, the name was changed to "International Association of Cold Storage Contractors" and in 2002, the name transitioned to the "International Association for Cold Storage Construction" to invite a broader membership and give all members equal status.
Over the last 10 years, CEBA has grown its membership as well as its conference and has matured as an organization, achieving recognition as the authoritative source for expertise in the unique best practices of building and maintaining the thermal envelope in buildings of all types. CEBA is where anyone looking to build, renovate, or modernize a first-rate, innovative facility comes to find the most experienced designers, contractors, and manufacturers and suppliers.
"Our members do so much more than just cold storage and so our old name was a bit misleading," said Corey Rosenbusch, President & CEO of GCCA and its Core Partners, including CEBA. "We hear from companies that they hire a general contractor without controlled environment experience and must bring in a CEBA member down the road to fix mistakes. CEBA members are the go-to place for expertise in the thermal envelope."
The association also unveiled a new logo and refreshed strategic plan that focuses on achieving recognition as the authority in designing and building temperature-controlled facilities. It also includes objectives to build future talent, offering recruitment and retention programs and exploring other opportunities for talent development; and to implement plans for developing expertise and increase engagement with MEPs, refrigeration engineers, and customers.
More information about the Controlled Environment Building Association can be found at www.builditcold.org .
A video explaining the transition from IACSC to CEBA can be found on the GCCA YouTube page here: https://www.youtube.com/watch?v=dEszD0HgeqA&t=1
CONTACT
: Laura Poko, Director of Marketing & Communications, GCCA at +2022lpl ext. 218 or 
lpoko@gcca.org