Cold Connection
New Member! Trane Technologies Joins GCCA
GCCA recently welcomed Trane Technologies, a global technology innovator specialising in efficient and sustainable climate solutions to buildings, homes, and transportation, as a new associate member.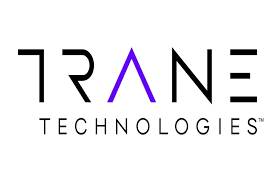 Trane Technologies (NYSE:TT) is a global climate innovator. Through its strategic brands Thermo King® and Trane® and its portfolio of environmentally responsible products and services, Trane Technologies brings efficient and sustainable climate solutions to buildings, homes, and transportation. Specifically, its Thermo King business, since 1938 provides refrigerated transport solutions for Road (truck, trailer), Marine and Air, and HVAC solutions for Rail and Air.
Today, Trane is a leader in electrification of the transportation cold chain, and have the largest range of zero / low-emissions solutions in all segments of the market, providing real-time telematics for monitoring and maintaining temperature control for the transport of critical goods like medicine, vaccines, and perishable food throughout the cold chain.
"Trane Technologies is excited to join the Global Cold Chain Alliance in Europe to work together with the industry to ensure decarbonization of our cities across buildings and transportation refrigeration", explains Francesco Incalza, President of Trane Technologies' Thermo King EMEA Business. "Our bold sustainability and decarbonization commitments include the gigaton challenge, where we're reducing one gigaton – one billion metric tons – of carbon emissions (CO2e) from our customers' footprint by 2030. We are changing the way the world heats and cools buildings and moves refrigerated cargo – from electrification, advancements in refrigerants and technology, to forging key partnerships, we've created a multi-pronged strategy to succeed, " Incalza adds.