Zeshan Hassan of Congebec Awarded 2020 Don Schlimme Future Leader Award
Arlington, VA – The World Food Logistics Organization (WFLO), a Core Partner of the Global Cold Chain Alliance (GCCA) is proud to announce the recipient of the 2020 Don Schlimme Future Leader Award – Zeshan Hassan, Continuous Improvement Manager with Congebec, Inc. The award was presented by Brian Beazer, WFLO Chairman and General Manager & CEO, WCS Logistics during the GCCA Virtual Innovation program where over 650 temperature-controlled logistics professionals from more than 20 countries gathered to participate virtually in over 40 education sessions and share groups, as well as build relationships and conduct meetings with industry suppliers on the virtual platform.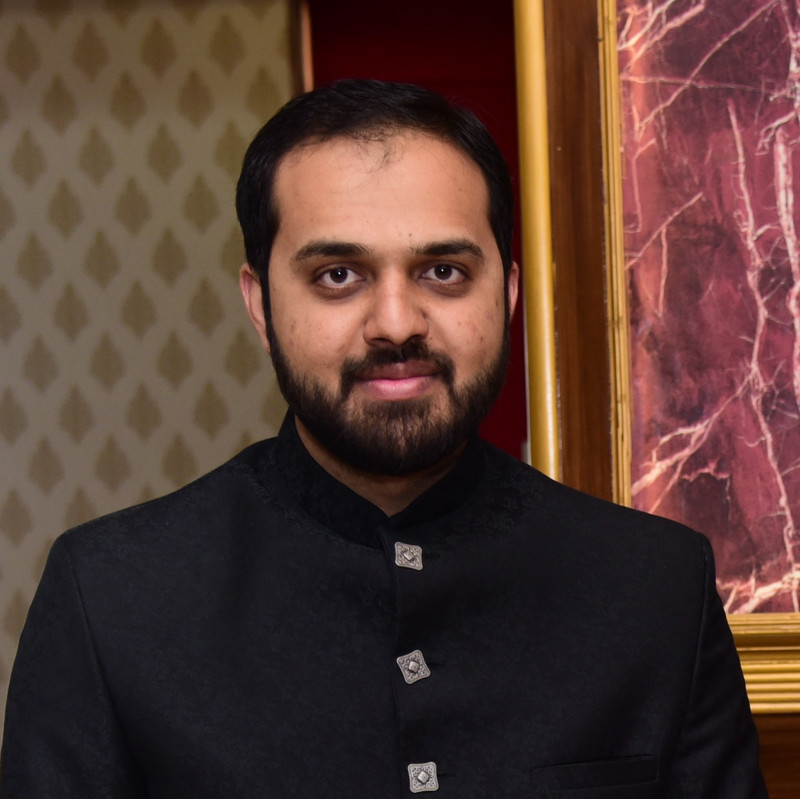 "I was born in a very small town in Pakistan and moved to different cities to pursue my education," stated Hassan. "Receiving this award is the result of hard work that I hope inspires others to find ways to find success." 
"Listening to Zeshan's presentation moved me," said Nick Pedneault, President and CEO of Congebec Logistics. "This is one of my proudest moments leading this company." Congebec is a Canadian based supplier of multi-temperature storage, value added & distribution services supporting the food, retail and CPG industry. Hassan is the first Canadian to win the award.
Established in 2015 by WFLO, the Don Schlimme Future Leader Award recognizes talented young professionals in North America, who have the potential to become future leaders and make a positive contribution to the development of the temperature-controlled warehousing and logistics industry. Nominees must have had to demonstrate excellence in their work, the potential to excel further in the many facets within the industry and possess insight into their organization's strategic values and direction, policies and ways of working.
The award is named in honor of Donald V. Schlimme, Ph.D, who passed away in 2012 and was a longtime member of the WFLO Scientific Advisory Committee (1983-2012) and a WFLO Staff Advisor for many of those years. He was an expert in food science and cold storage and was committed to sharing his extensive knowledge.
Hassan competed for the award with the following finalists: Alex Woolf, Vice President of Research and Development, Lineage Logistics; John Long, Senior Engineering Program Manager, Americold Logistics; and Ray Rodriguez, Senior Manager, Business Development, United States Cold Storage. As part of the selection process, each finalist was interviewed by a panel of judges made up of industry leaders. Each of candidate also delivered a short presentation to the panel of judges and the attendees of the Global Cold Chain Alliance's Virtual Innovation Program. A final award recipient was selected as a result of the selection process.
"The dedication and quality of the emerging leaders within the cold chain continues to be so impressive," GCCA President & CEO Matt Ott said. "Hassan and his fellow competitors are excellent examples of how the cold chain will continue to innovate and adapt to meet the needs of a growing global population."
Hassan will virtually compete with other young leaders from around the world for the global GCCA NextGen Award in early 2021.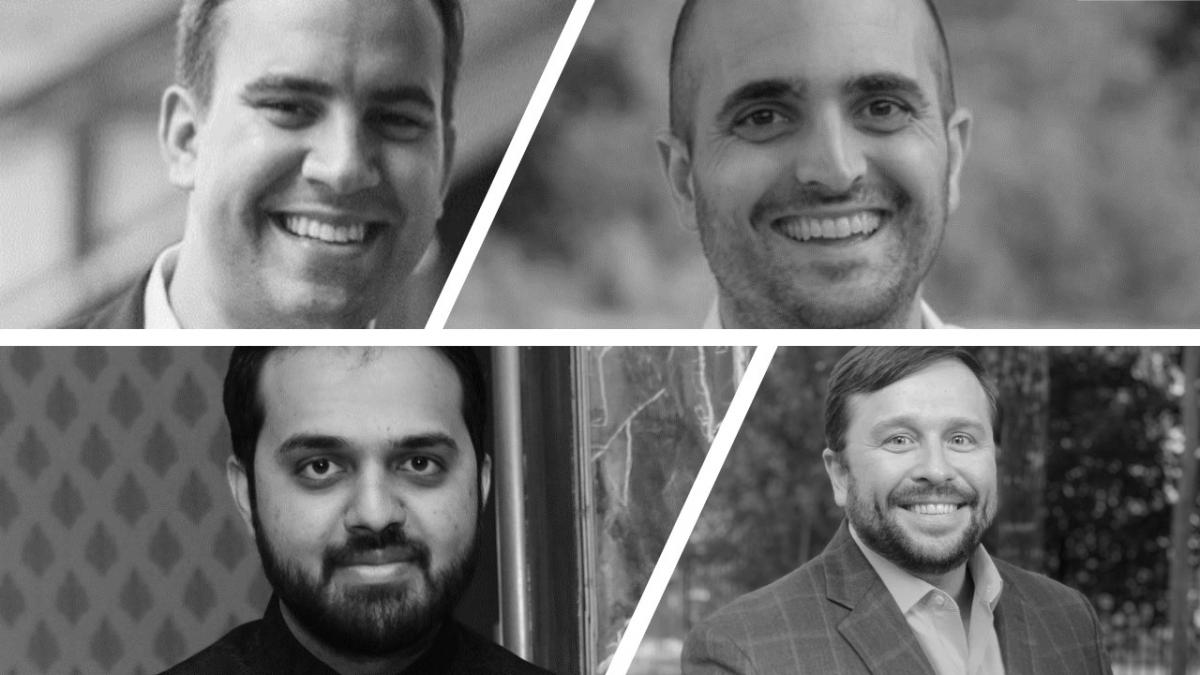 Group Photo (Clockwise from top-left): Ray Rodriguez, United States Cold Storage; Alexander Woolf, Lineage Logistics; John Long, Americold Logistics; Zeshan Hassan, Congebec, Inc.
###
About the Global Cold Chain Alliance
Comprised of its Core Partners, including the International Association of Refrigerated Warehouses (IARW), the World Food Logistics Organization (WFLO), the International Refrigerated Transportation Association (IRTA), and the Controlled Environment Building Association (CEBA), the Global Cold Chain Alliance (GCCA) represents all major industries engaged in temperature-controlled logistics. GCCA unites all partners to be innovative leaders in the temperature-controlled products industry.
Media Contact:  Megan Costello, +1-703-627-1091 or  mcostello@gcca.org